Chemical peels also stimulate fibroblast and create new collagen.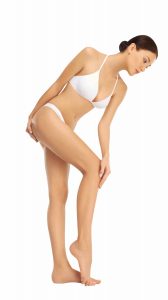 A chemical peel involves applying chemical solution (acid) to skin of the face to remove and exfoliate the outer layer of skin so that a cleaner, more evenly pigmented, glowing layer of skin can appear.  Fall and winter are the optimum time to schedule your customized, corrective chemical peel services.  Intensive exfoliation promotes hydration, reduces fine lines, diminish pigmentation, acneic breakouts while tightening and revitalizing the skin for that fresh healthy glow.  Body peels include: back, decollete, legs, arms and hands.
Body peels include: Back, decollete, legs, arms and hands
Progressive Skin Rejuvenation
Progressive treatments are available for all skin types and offer many benefits that can improve the health and appearance of the skin.  Depending on the client's skin condition, a program of weekly or bi-weekly treatments can be effective in making significant changes in the skin.  After the treatment, you will experience light exfoliation similar to the flaking that occurs after a sunburn. Typically, flaking lasts for two to three days.  I can customize a program for your skin type and goals.  Healthy, glowing skin can be maintained by continuing to receive progressive treatments every six to eight weeks.
Single treatment   $125
Mid-Depth Skin Rejuvenation
A mid-depth rejuvenation treatment addresses specific conditions such as stubborn hyper pigmentation, sun damaged, and severe acne. Exfoliation is expected for three to four days depending on the client's skin.
Single treatment $145
*Includes complimentary follow up 7-10 after treatment
Deep Skin Rejuvenation
Deep rejuvenation peels affect the deepest intra-epidermal layers capable of making significant changes in the skin appearance. Following treatment, your skin will feel uncomfortable for a couple of days. The skin usually turns darker in color and exfoliation will be quite heavy for about three days, and continue to peel for 7-10 days. These types of treatments are done annually.
Single treatment $165
*Includes followup in 7-10 days following treatment